The Board of Governors
The Board of Governors is responsible for the overall legal, financial and strategic direction of the school. Dandenong Ranges Steiner School is an Incorporated Association and to be elected to the Board, nominees must be current financial members of the Association and have some of the skills and experience outlined in the school's Constitution such as knowledge/skills in Anthroposophy, Steiner education, law, finance, property, business management and other areas of relevance. Board members are elected at the Annual General Meeting usually held in May each year. Meetings are held once or twice a term.
Our Board Members
Kenn Clark
Chairperson
Kenn has a Bachelor of Business (Marketing) and Diploma in Business Management plus more than 20 years of experience in marketing and ICT engineering. As well as over 10 years in senior corporate management, Kenn has management experience in human resources, digital graphic design and ICT systems architecture. Kenn is also a parent at the school.
---
Suzie Brannelly
Deputy Chair
Suzie has been involved with Dandenong Ranges Steiner School since her daughter joined the playgroup in 2006. Suzie joined the Committee of Management in 2013 and was Committee Chair from 2015 until 2018 when her daughter graduated. Suzie has a strong knowledge of property management and has worked as a real estate agent for more than 15 years. Suzie has an Associate Diploma of Arts and a Real Estate Agents Representative Certificate.
---
Chris Key
Treasurer
Chris has a Bachelor of Applied Science (Chemistry/Biochemistry) and works as a senior laboratory technician at Swinburne University where he is also an OH& S committee member. Chris has been an active member of the former school Committee of Management and now the Board of Governors. His four children have either graduated from or still attend Dandenong Ranges Steiner School.
---
Aaron Harvey
Aaron's professional background is in environmental impact assessment and business development and he is currently a director of two businesses that operate in the environmental sector.  He has been a parent at the school since 2010 and currently has one child still at the school. Aaron has a Diploma in Natural Resource Management and a Bachelor of Science (Honours).
---
Jessica Lothian
Jess is an Australian lawyer with a Bachelor of Laws (Honours), Bachelor of Social Science and Graduate Diploma in Legal Practice. She is currently undertaking a Doctor of Philosophy. Jess worked for 10 years in the higher education sector as an academic in law, criminology and criminal justice, and has previously worked in private legal firms and the public sector focusing on public policy, regulation and legislation. Jess is also a current parent at Dandenong Ranges Steiner School.
---
The Management Team
The Management Team, comprising the Business Manager and three College representatives, meets weekly and is responsible for the day-to-day management of the School.
Cath Lanigan
Cath has been the school's Business Manager since 2019 and prior to that led the establishment of Wild Cherry Steiner School and Kindergarten in regional Victoria where she worked as Administration Leader for five years. She has 20 years of experience as an active member of government and Steiner school councils and boards. Cath has a background in journalism, public relations, book publishing and recruitment. She has a Bachelor of Arts, Certificate III in Micro Business Operations and Certificate IV in Bookkeeping and Accounting.
---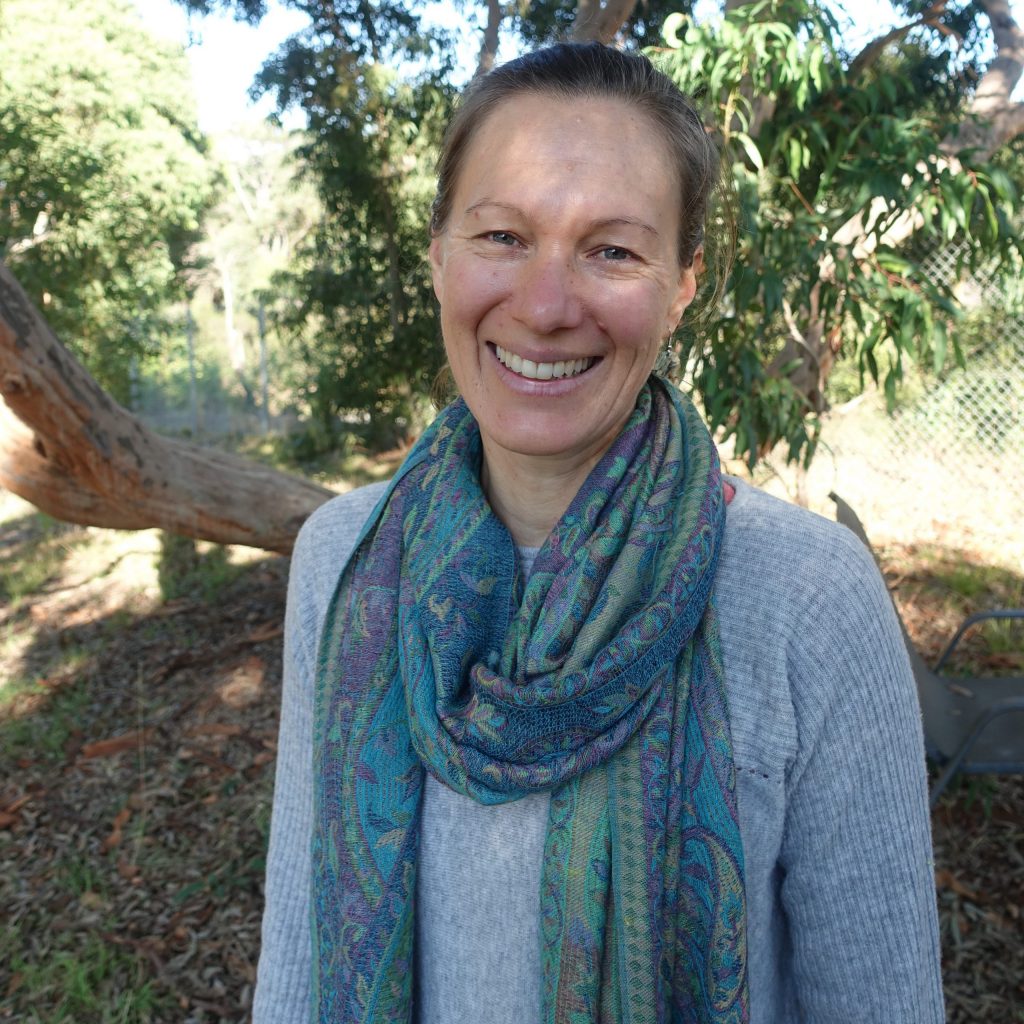 Dana Jindra
Dana is the school's Education Facilitator and brings 10 years of educational leadership experience across mainstream and Steiner education, having held the roles of Primary Teaching Principal, Human Resources Manager and VCE Team Leader. She has also been a primary and secondary teacher in government and Steiner schools for 17 years. Dana has a Certificate of Rudolf Steiner High School Education; a Diploma of Education (Secondary); and a Bachelor of Science Degree (Honours).
---
Tamsenne Grogan
Tamsenne has 30 years of teaching experience in government and Steiner schools and is currently a Class Teacher, Chair of the College of Teachers and a member of the Management Team at DRSS. Tamsenne has a long history and broad understanding of the school has been a founding teacher when DRSS began in 1999, worked at the school as a Kindergarten teacher, Craft teacher, Playgroup Leader and Kindergarten assistant, and her four children have attended the school. As well as a Teaching degree, Tamsenne has a Graduate Diploma in Music Education and an Advanced Diploma in Rudolf Steiner Education.
College of Teachers
In 1919, at the first Waldorf School in Stuttgart, Rudolf Steiner encouraged the original core of teachers to work into the future together by carrying the school forward in a new way.
He asked that they take on the rigour of establishing a new social form.  He acknowledged that this task would be difficult, but he said that it was absolutely necessary for ongoing social development, and that preparation begins for humanity to experience a new way of working with one another.
This form, often called the College of Teachers, was to be based on a spiritual beholding of one another, a working out of consensus, and a conscious attempt by the teachers to align themselves with the "being" of the school through disciplined meditative practice.
The College of Teachers consciously assumes responsibility for the spiritual and pedagogical life of the School. Through active research and extensive study in weekly gatherings, the group seeks to uphold and apply the principles of Steiner education throughout the Dandenong Ranges Steiner School.
The College of Teachers is the educational decision-maker and guide of the school's life. Decisions in the College of Teachers are reached on a consensus basis.  This sometimes requires more time, but the values of equality and mutual responsibility are a true priority and this form of social work is a role model for students.
Teachers attend weekly meetings and are involved in policy issues, debates and decisions as to teaching and learning practices and strategies, assessment, and other matters relating to the life of the school.  This results in the College's members carrying the responsibility of decisions that direct the path of the school and are actively engaged in developing the ethos as a whole.
The College comprises all permanent teachers who have completed their provisional period at the school, who have indicated their willingness to take on the College's responsibilities and who have been accepted by the College.
The College nominates one (or more, if a shared role is agreed upon) to be the College Chair.
The College also nominates two College members to the Management Team, in addition to the Education Facilitator.
From left: Lisa Levick, Karin Penny, Tamsenne Grogan, Casey Meyen, Martina Kuhse, Mara Lupieri, Dana Jindra
Missing from photo: Carol Farmer, Ellise Peart, Emily Hehir and Marianne Bollmann
Our Governance Structure