Our grounds are situated in the Dandenong Ranges, rich in natural beauty. Our buildings were designed to strike a harmonious balance between beauty and functionality.
Because children are influenced by their surroundings, it is our priority to create a warm, loving, healthy school environment with an emphasis on natural beauty. Great care is taken to provide a physical environment that is beautiful as well as functional. At all year levels, natural materials are used where possible. Both indoor and outdoor spaces have been designed to incorporate beauty and stimulate imaginative, creative learning.
The Dandenong Ranges Steiner School is set in two separate locations –
The Early Childhood Campus@ 51 School Rd, Menzies Creek VIC 3159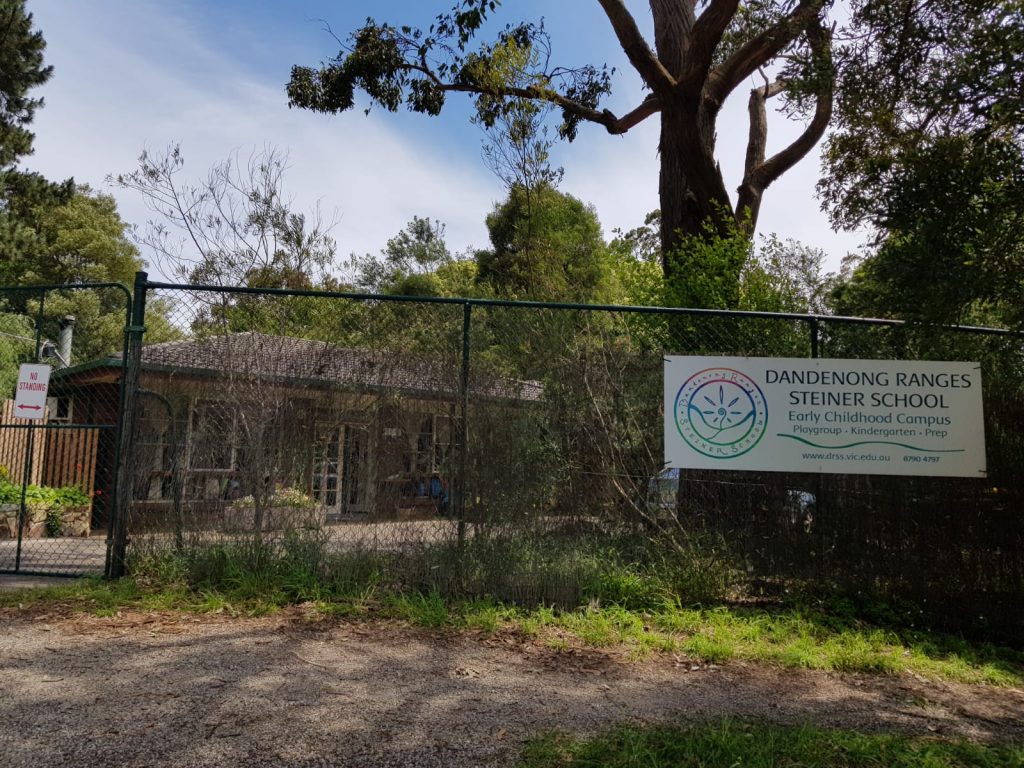 The Early Childhood Campus features beautifully designed outdoor play spaces, including sandpits, swings, cubby houses and various play nooks. Inside there are many zones in which to experience an array of learning activities, including a painting and drawing area, a home corner, a food preparation space, and a wet play area. There is also a kitchen for adults.
The Playgroup has its own dedicated space, where the equipment is particularly suited to the very young child. Outdoors includes a sandpit, swings and slide.
The Early Childhood Campus facilities are designed to support and enhance the various learning activities on offer. Please refer to our Curriculum page for details.
The Primary Campus @ 11c Duffys Rd, Emerald VIC 3782
The Primary School classrooms were designed by Soft Loud Architects, a company that has established itself as an architectural practice committed to innovative and environmentally responsible design. The design and decor of each of the rooms are based on the developmental needs of the children who occupy it, including kitchenettes in the younger classes.
In addition to the main classrooms, a spacious hall is used for student drama & music performances, as well as for community events. There are also dedicated spaces for teaching individual music lessons, for extra lesson (movement) work, and for learning support. A well-equipped woodworking shed is used for woodwork classes, and a small library houses the school's extensive collection of print resources.
The playground includes a Trickle Stream, Sandpits, Swings and Climbing Equipment. There is a multi-purpose sports court area and beautifully landscaped seating areas.
There is also a pizza oven and various other student-built structures for playing in, as well as class flower beds and veggie gardens.